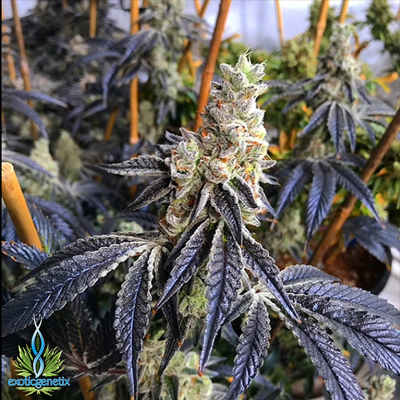 If you want to be notified when this product comes back into stock, please enter your email address below:
Please be aware that you will need to confirm your submission.
A verification email will be sent to you to confirm your email address.
If you have not recevied an email within a few minutes after your submission, please check your SPAM/Junk folders.
Topics I'm hoping to address:
My watering has been all over the place as I've stumbled across conflicting instructions; should I be watering sparingly, or until runoff?
I just moved the light down a couple inches; hoping that will help the stretched out, delicate stems.
Is the day/night temperature differential too dramatic? My tent is in a partially finished basement–and while the current weather is comparatively tropical for January in Michigan (36°F), there will be more than a few days in the negatives.
35%. 18/6 light to dark. 73°-78° F (lights on), 62°-66° F (lights off). 55-65% RH. 5 gal fabric pots. Three are Pro-Mix HP amended with extra vermiculite, perlite, dolomitic lime, and gypsum; the other two are 50/50 coco/perlite.