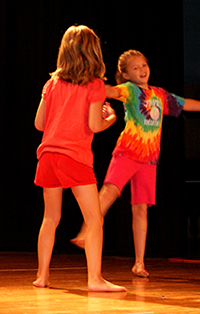 SEEDS summer camp provides kids with a happy, healthy and rewarding summer experience in a safe and clean environment. Each camper will receive instruction through four different courses that will enrich their minds by teaching them skills and knowledge they can use in everyday life.
2020 SEEDS Summer Camp Dates and Hours:
$200/child/week (we will provide 2 snacks through out the day but each camper must bring their own lunch)
Who can attend?
SEEDS summer camp accepts children who have just completed grades K-6. Each course is set up to place your child with others in the same age range. Not all courses are available for all age groups.
If it's color you're longing for, choose from among our seasonal bulbs to bring some vibrant color to your home and garden. Summer bulbs include gladiolas, dahlias, lilies, caladium, ranunculus, cannas, calla lilies, and more classic and new favorites for summer garden drama. We also have elephant ears bulbs that rival an elephant in size…now that's a statement in the garden!
In the wintertime, choose bulbs for forcing indoors, such as ready-to-go amaryllis and paperwhite narcissus, hyacinths, tulips, daffodils, and crocus. There's no reason not to enjoy color in the cold of winter.
OUR LOCATIONS & HOURS
Visit our seed shoppe and buy with confidence. We've carefully chosen a large selection of seeds from quality companies to fill every need. All of our seeds are non-gmo and many are certified USDA organic.
3690 East-West Connector Rte 676
Frankfort, Kentucky 40601
Call Us: 502 . 223 . 1488
monday – friday: 9am – 5:30pm
saturday: 9am – 4pm
sunday: 10am – 4pm
Frankfort
3690 East-West Connector Rte 676
Frankfort, KY 40601
Call Us: 502 . 352 . 2725
open weekdays 8am – 3pm | sat 9am – 3pm | sun 10am – 3pm
weekday coffee hour: 8am – 10am
weekend brunch till noon