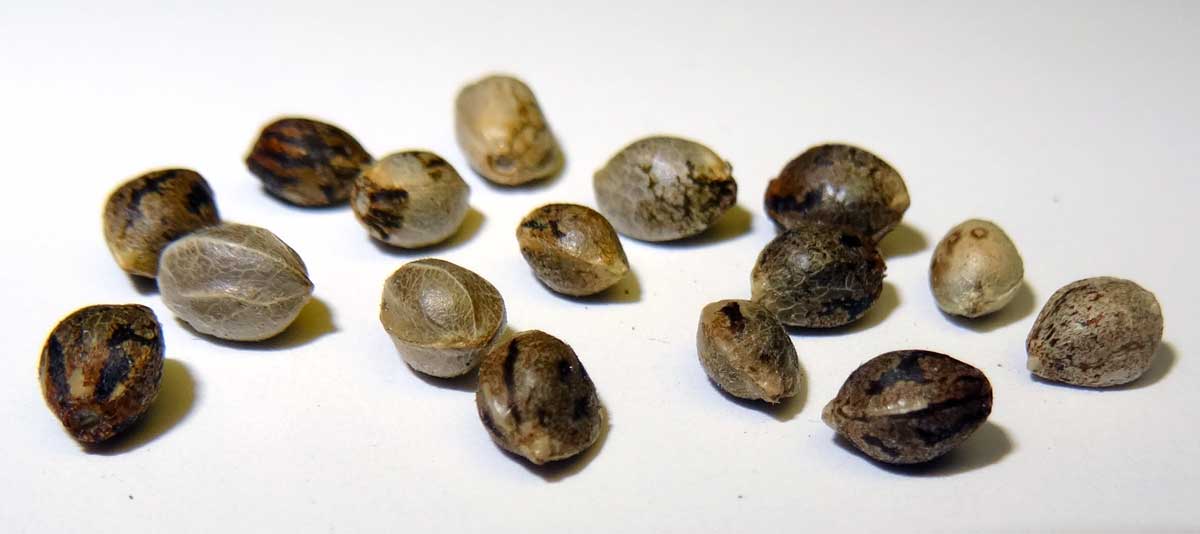 Unfortunately, there's not much truth to any of these interpretations. It's simply impossible to tell just by looking at them what the sex of any cannabis seed is. If it was that easy, feminized marijuana seeds would not be as popular as they are. People could simply buy regular seeds and look at them themselves.
Can you determine the sex of cannabis seeds?
This same chart states that females will also roll easily across a table or surface, while males will not. While it does say that a magnifying glass and pair of tweezers is needed to examine the seeds. neither of these tools will make it any easier to determine the sex of cannabis seeds.
Common myths on identifying the sex of a cannabis seed
While growers may not be able to determine the sex of a seed, does the environment have anything to do with it? This is something else that has been hotly contested online.
For the most part, the average home grower wants female cannabis plants. The ladies are the ones that produce the fattest, most resinous and most potent flowers – aka buds. Male cannabis plants are only desirable if someone wants to breed cannabis and save seeds (which is a whole other topic for another day). Even then, the grower will want to spot the difference between the male and female plants and separate them early on, unless they want free cross-breeding and pollination between many types of stains.
Until we can tell the sex for sure, we continue to treat the plants equally. We start our seeds in small 4-inch nursery pots. About two weeks after germination, we pot the seedlings up into an approximately two-gallon (trade size) "sexing pot" like these BPA-free nursery pots. This enables everyone to continue to grow in a happy and healthy manner for several more weeks*. Then, once we can surely tell the difference between the male and female cannabis plants, only the ladies move into their forever home – 15 to 25 gallon grow bags full of recycled organic living soil. To learn more about our soil recipe and how we maintain it, see this article.
How to Tell the Difference Between Male and Female Cannabis Plants in Pre-Flower
If you are growing from feminized seeds, you shouldn't need to worry about sexing your cannabis plants all that much. While not 100% guaranteed, there is only a very slim chance that a feminized seed will produce a male plant. About 1% in fact. In all of our years growing, we have never had a cannabis plant grown from feminized seed turn out to be a male – though we only grow a handful of plants per year. Folks who grow hundreds of plants could potentially end with a rare male now and then.
In order to correctly sex cannabis plants, you'll need to become familiar with their anatomy in general. Both males and females produce pre-flowers and flowers in the junctions between stems or branches. The very first pre-flowers show up in the crook between the main plant stalk and a fan leaf stem (petiole), usually near the top of the plant. The good news is, the males usually begin to develop and show sooner than females. I guess the idea is that the dudes want to have their pollen ready and waiting for when the ladies join the party?
Identifying a Female Cannabis Plant
Very early, the male pre-flower (early pollen sacs) simply looks like a more round version than the female pre-flower part. It is often referred to as a "spade", like the spade suit in cards – squatty with a bulbous bottom and very slight tip. As it becomes slightly larger, the male pre-flower resembles a ball at the end of a stick. The male pre-flower is called a staminate. Then, the staminate eventually develops into a long hanging sack of baby bananas – the pollen sacs. Hopefully you can ID and cull the males before they get to this stage.