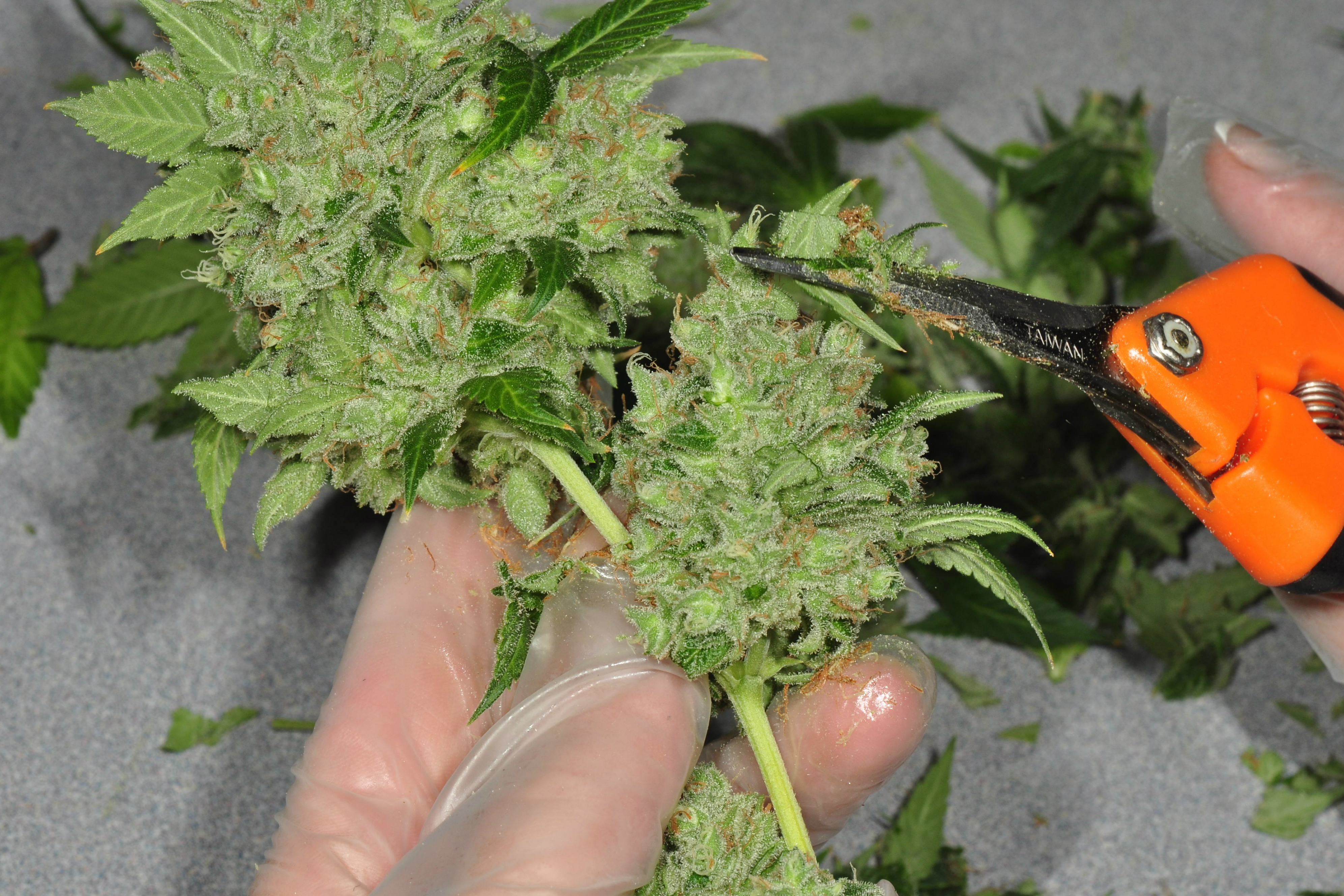 Growing
Growing
Growing
Growing
The Importance of Collecting and Harvesting Cannabis Seeds
Growing
Growing
Growing
Just How Resilient Are Cannabis Plants?
Growing
It's only been since the 1960s that cannabis breeding has become the art form that it is, and new strains are being made every day. Want to take a green-thumbed stab at making a new strain? All you'll need is some time, space, dedication, a penchant for record keeping, and some patience and luck.
Of course, this interesting trait has a lot to do with the plant's genetics. Parental crosses that produce a big amount of resin have a much higher probability that their offspring also stand out in this department, so more and more breeders are now using the most resinous strains available in their projects. Nevertheless, and regardless of the resin production "dictated" by the genetics of each strain, you, as a grower, can use a number of tricks that will make your plants produce more trichomes, which ultimately will mean better buds with a more intense aroma and a more powerful effect. Below we explain some of these tricks, as well as others that can help you to increase your production of cannabinoids and terpenes.
Today we are going to take a closer look into this operation, which must be carried out with utmost care in order to minimize the stress caused to the plant. If you do it right, you will be able to make the most of the available space, save substrate and nutrients, reduce the risk of fungi, accelerate plant development, and obtain maximum yields. It's worth trying, don't you think? Let's do it!
As with almost any other type of cultivation, cannabis farming is not exempt from bad practices and can potentially be disastrous for the environment, much more damaging than if other types of methods are followed. Growing sustainably isn't simply a matter of switching to a specific type of substrate or fertiliser, but of analysing our growing practices from start to finish, taking into account the carbon footprint of each product, input and even of the techniques that we use. We've already examined our own methodology from this point of view, and we'd love to share the conclusions we have reached with you. By protecting the environment we are protecting ourselves, and as you'll see, it's easier than you might think!
Lentil sprouts are a great source of auxins, and in this photo are a perfect example of Phototropism (credit: Russell Neches)
How to improve the production of cannabis trichomes
This is the official blog of Alchimia Grow Shop. This blog is intended exclusively for the use of adults over the age of 18 years.
Whether in an outdoor indoor cultivation, transplanting cannabis is a sensitive phase in the life of your plants, which need enough space to develop an extensive root system in order to reach their full potential. A plant with little room for its roots will never perform as well as another with a well-developed root ball! For this reason, it's a very important moment for the plant growth, and you must transplant your marijuana at the right time and into the right pots.
So, while your indoor grow area is temporarily out of commission, there's no better opportunity to give your grow tent a thorough deep clean and at the same time double-check that all your equipment is in perfect working order so you're prepared for the much anticipated first crop of the autumn!
Automatic pH control for cannabis
Although as a grow shop we sell all kinds of products related to cultivation, from the most modern hydroponic systems to ranges of completely organic nutrients, at Alchimia we know that caring for the environment is very important and we always try to offer you not only the products necessary to carry out organic farming but also the information on how to ensure that your cultivation has the least possible negative impact on nature.
As most of you already know, cannabis resin is in fact an accumulation of trichomes secreted by the plant, which contains the highly regarded cannabinoids and terpenes that give marijuana its particular and unique aromas, flavours and effects. Coinciding with the steady increase in popularity of extractions and concentrates in recent years, the resin production of a particular strain or plant is a trait that is becoming more valued by growers and extracts producers who refuse to invest time and effort in the cultivation of plants with a small amount of trichomes.