In order to properly measure temperature and humidity, you'll need a thermometer and hygrometer. Best to invest in a digital one that can give you current readouts as well as highs and lows when you're not inside the room. To raise heat, you'll need a heater and to lower heat, you'll need an air conditioner. These can be outside or inside the growing space depending on the size of your space and how much the temps and moisture levels fluctuate. A humidifier and a dehumidifier can be employed to raise and lower humidity rates. Larger grow rooms can benefit from a controller that uses a sensor to keep track of temps and humidity and turns on the appropriate appliance to regulate and keep them within your set parameters.
Garden temperature is a critical factor in photosynthesis and plant development.
Cloning
The best grow room temperature during the vegetative stage of growth is 70-78 degrees F. when the lights are on during the "daytime" and no more than 10-15 degrees cooler at "night" with a relative humidity of 45-55%. With these settings, your plants will best be able to convert light into energy for growth. This is the time when the plant puts on leaves and branches and expands it's root system throughout your growing medium. If it gets too cold or hot, growth stops and you eventually risk losing your plants altogether.
Measuring and Changing Temperature and Humidity
The drying room is a place that must be carefully monitored. Keep in mind that your plants will be giving off a large amount of moisture into the room as they dry. It's important to pull wet air out and keep air circulating in the room without actually having fans blowing right on your hanging branches, which can dry them out prematurely resulting in a harsh taste and burn. Also, growers in dry places such as Colorado struggle to extend their drying time with humidifiers, while farmers in more humid climates such as Northern California use dehumidifiers to pull water from the air in order to avoid mold growing on their buds.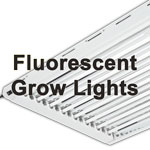 HID Grow Lights – Metal Halide (MH), High Pressure Sodium (HPS) & LECs/CMH
Vegetative Stage: 70-85°F (20-30°C)
However, to get most cannabis plants to start making buds, you need to give them at least 12 hours of complete darkness every night, which means grow lights need to be off for 12 hours/day. For some growers in a wintry climate, a 12-hour dark period (even during the day) will send the temperature plummeting too low.
7 Essential Concepts About Temperature Control
That's why it's easier to cool an equivalent amount of HIDs compared to CFLs.
Please note temps above 80°F (26°C) in the flowering stage will slow down bud growth and may cause them to become airy and loose. The heat can also reduce the potency and smell of your buds. Keeping the grow room temperature under control is especially important in the flowering/budding stage!
Temperature & Humidity Adjustment Cheat Sheet
I like that this thermometer/hygrometer ($8) has a probe you can hang in the grow space.
How to Control Temperature in the Grow Room Step-By-Step