When Lawrence Ringo wanted to make a pot, his thoughts were on creating seeds with high medical effects. For the first time, a marijuana grower attempted to breed marijuana strains with limited potency. Sour Tsunami Strain became the first of its kind. The 30% CBD content makes the strain the perfect painkiller. According to Lawrence, he created Sour Tsunami Weed to alleviate his backache, and the pot did just that. What is more? The THC content is low.
Effects of Sour Tsunami Strain
Sour Tsunami Marijuana is equally effective against nausea. People who cannot keep food and water within their systems can use medical marijuana. Its effectiveness is quite impressive. It is rumored that this pot can cure an even more extensive range of illnesses and sickness; hence, making it the choice weed for aged people and young people who are not too healthy.
For Whom is Sour Tsunami Weed Strain More Suitable?
This strain is unique and different from most pots you have ever used. Strains with high CBD content lean towards Indica, but what is more intriguing about this strain is its Sativa dominant. Its Sativa content is 60% and Indica, 40%.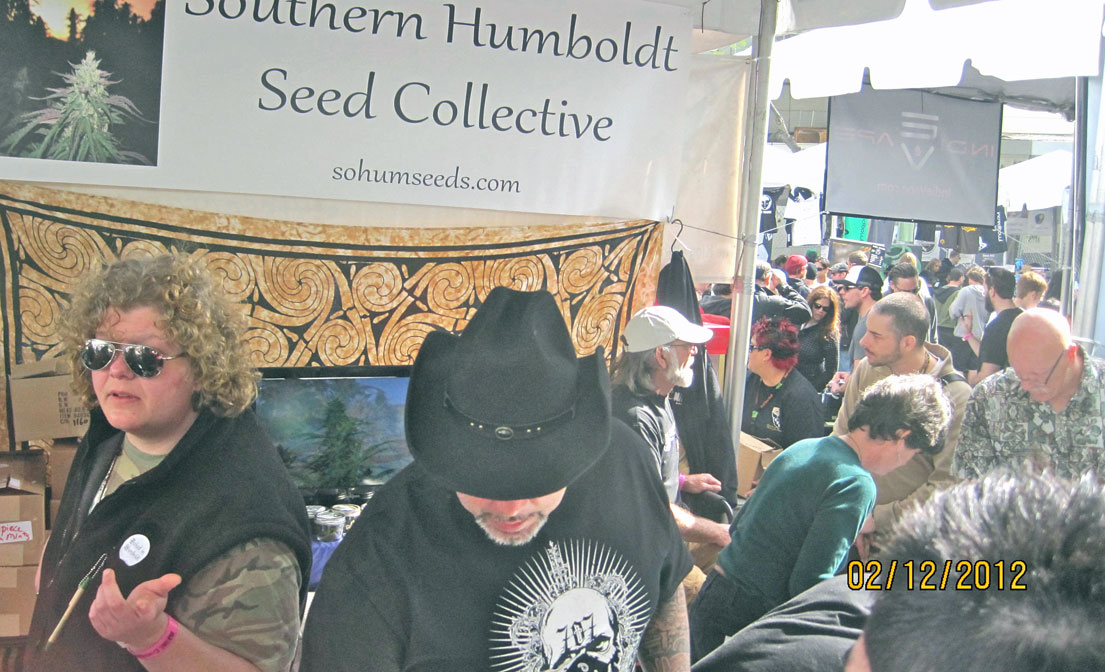 Samantha Miller of Pure Analytics tested the two sets of samples from Ringo's recent crosses. Her comments follow:
At the High Times event in LA interest in CBD-rich herb was strong and foot traffic heavy, Ringo reported, but SoHum was directly across from a DJ box that was loud from 50 yards away. "A lot of people wanted to talk but couldn't because we were getting pounded by the music," Ringo lamented. "Five or six people were in wheelchairs and they never came back." The booth cost $3,000 —$800 more than he'd ever paid for space at a trade show.
Report from Pure Analytics
Ringo describes the Swiss Gold as "a pure Indica, short and fat." He grew it out in a 20-gallon bucket to observe its traits. "Everything that I grow the first year goes into a bucket," he explains, "because I don't want to waste this primo ground that I've spent years building up." It was tested by Pure Analytics and found to contain 8% CBD, 2% THC.
The Swiss Gold x Sour Tsunami group of seedlings consisted of thirteen individual samples. Of those thirteen, six seedlings were found to be CBD-dominant, supporting the prediction that progeny from the cross would have a CBD-dominance frequency of 50%. Of the 6 CBD-dominant samples isolated, two were found to have a cannabinoid profile consisting of very high relative CBD levels with only a very small relative amount of THC. Both a female and male were isolated, #3 and C from this high relative CBD group. The remaining four CBD-dominant seedlings were all found to possess a 2:1 ratio of CBD:THC.
Group 1
Three samples of Harlequin x Sour Tsunami were analyzed. Two of the three were found to be CBD-dominant and both of these were found to have a 2:1 CBD:THC ratio.