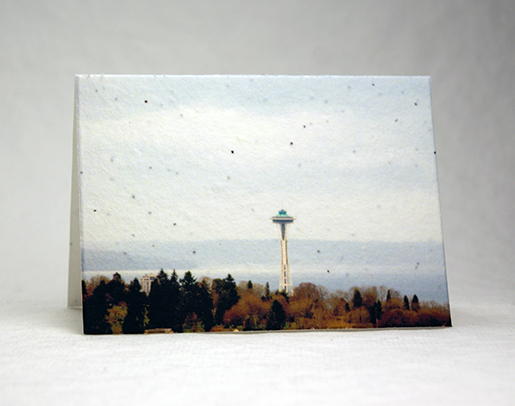 Handmade seed paper cards with our exclusive nature photos.
Handmade Notecards with Pacific Northwest Nature Image
Blank Inside
7" x 4 7/8" open, 3.5" x 4 7/8" closed
Includes a recycled envelope
Copyright 2021 All Rights Reserved – Of The Earth 7706 Aurora Ave. N, Seattle, Washington 98103

What do you think? Treat for pm again tomorrow, and wait, or just harvest Sunday as planned.
5 phenos, 2 photos each pheno (1 wide, 1 cropped)
Ordered black cookies from Joti and didn't have much luck popping any of them so used the free black funk dawgs seeds he threw in for free instead. Had great success popping 4/4 BFD seeds but 3 were males. Grew out the 1 female and it did amazing no nutrient issues at all and was really frosty. Reached out to Joti about the black cookies and he sent another 12 seeds. Gonna try them soon. Attached some pics from the black funk dawgs, this stuff seriously danks and gives off loads of kief. Black funk is a droopy plant though make sure you screen it or have some posts. I grew mine out with very little training I think I just topped it. I'm growing out clones now of it under a screen.
this one was the most sativa leaning. stretchier, bigger node space. This one stayed a more lush green but only just started to purtple up this week. Night time temps are down to 18-19C in my room.
close up of the above plant
Bro, to be quite honest. stay away from spraying ANYTHING on your flowers at this stage. I don't care what the bottle says, it will be going into your lungs if you spray the flowers at this stage. WPM is a bitch for sure, but if you have it now, then you know to pre treat the plants next grow with your choice of fungicide. I'm not sure where you are from but in Canada there is absolutely nothing approved on the shelves that you can spray on a flowering plant after week 4 or 5 without having residual in your smoke or an unwanted flavor in your buds.
Member
Group photo (back row is "Homer Simpson" by Terp Fi3nd also close to harvest) (5 x 5 gallon are JOTI Blackberry Mouth)
this one is quite purple (reflectivity on leaves hiding it a bit)
close up of above
letstry
as a noob, i'm looking for advice on the upcoming chop. Today is Day 60 12/12 and I was hoping to cut this weekend (gives me 8 days since last PM treatment using Elium). Right now they are still very close to 100%pm free, but pm is still in my room still fighting other plants. So I am trying to weigh the benefits of letting them go longer but possibly getting budsites infected, versus getting them down clean.
Here is the a pic from first week of flower. Two clones from black funk right side. Two gorilla glue clones iv been running for years on the left. They grow very similar gorilla a bit faster and require lots of help holding buds in late flower.
Vortex by TGA Dna is a 80/20 sativa-dominant strain whose strength will..
Below you can find a list of strains that are parents and predecessors which led to the medicinal effects and properties of the Space Needle cannabis strain. It was through the breeding of these strains which led to the production of Space Needle marijuana seeds, while attempting to cultivate their combined effects and therapeutic properties. To breed your own Space Needle seeds, you would need to cultivate a mixture of the following strains:
Space Needle, named soon after Seattle's iconic landmark, is a mostly sativa strain descended from Blue Dream and Vortex. Artists needing a creative kick will appreciate Space Needle's engaged and imaginative buzz, while consumers may look to this sativa for relief of stress, anxiety, and depression.
A strong spin-off of the ever popular classic strains Blueberry and Haze.
Vortex
When smoked or converted into an edible form, the flavor of the Space Needle strain is best described as Pungent, Pine, and Flowery.
Have questions? Use the form below to ask your question or reply to other comments.
How to Breed Space Needle Seeds