Space Jill from TGA Subcool Seeds is the long-awaited and much-demanded re-creation of the legendary lost cannabis strain Space Queen (Romulan x C99) from BC Growers Associacion.
Space Jill grows tall and branchy, making it suitable for SCROG (Screen of Green) style cultivation or for pruning into a bushy plant capable of heavy yields of large, crystal-coated buds when supported by multiple stakes/canes. An adaptable plant, suitable for growing indoors, outdoors or in greenhouses, and for soil or hydro cultivation.
This 70/30 Sativa-Indica F2 hybrid is the result of a year spent working with four different mother plants hatched from an old pack of original seeds from BCGA's Vic High, one of Subcool's mentors. The seeds germinated well despite their age, and once the best male and female were selected, the process of breeding the F2 generation began, producing excellent results.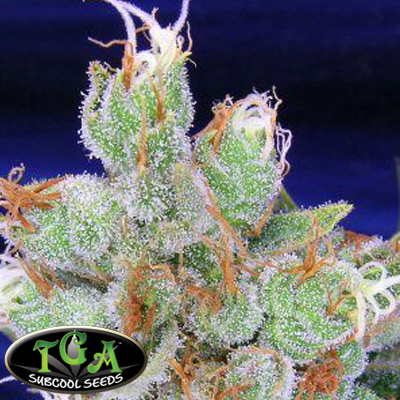 If you want to be notified when this product comes back into stock, please enter your email address below:
Please be aware that you will need to confirm your submission.
A verification email will be sent to you to confirm your email address.
If you have not recevied an email within a few minutes after your submission, please check your SPAM/Junk folders.
Subcool's The Dank (Formerly TGA Seeds) is the new seed bank from the legendary Subcool, a direct continuation from the well-known TGA Subcool seed bank.
Don't forget to sign up to the London Seed Centre today to claim your seed chips for extra discounts on your orders, plus a load of bonus perks for being a valued LSC member.
Share