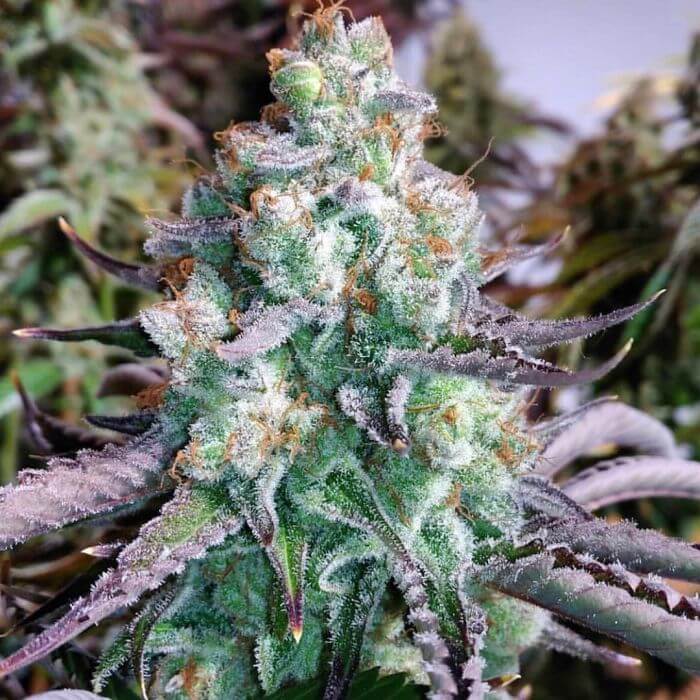 The taste and smell of this Oni Seeds hybrid is powerful in all examples. In each pack we can find variations on the theme of a sweet base enriched with earthy notes, fruity, acid, cherry, pine and lime, for an original terpene profile which will captivate and delight.
Outdoors, Poon Tang Pie can be harvested in October for a large yield of big, solid flowers that can offer more than 700g per plant in good growing conditions.
Poon Tang Pie's flowering period is from 63 to 70 days, during which time it forms very dense and extremely resinous buds and gives a medium to high yield of 400 to 500g per m2. This highly resinous line is an excellent option for vaporisation, combustion, as well as being perfect for resin extractions.
Poon Tang Pie from Oni Seeds is a feminised cannabis variety created by crossing two very famous, high-quality strains from the US cannabis scene: (Tropicanna x Grape Pie) and Papaya, resulting in a variety that's rich in flavour, resin and cannabinoids.
This vigorous Indica/Sativa hybrid adapts well to pruning and other cultivation techniques. Its leaves are large, dark green and of medium width. It offers two phenotypes, easily distinguishable by their colour, a green and a purple one.
The effect of Poon Tang Pie is balanced between body and mind, relaxing without being boring, with a powerful psychoactive, euphoric effect. It promotes appetite, socialising and can help fight against occasional or chronic pain.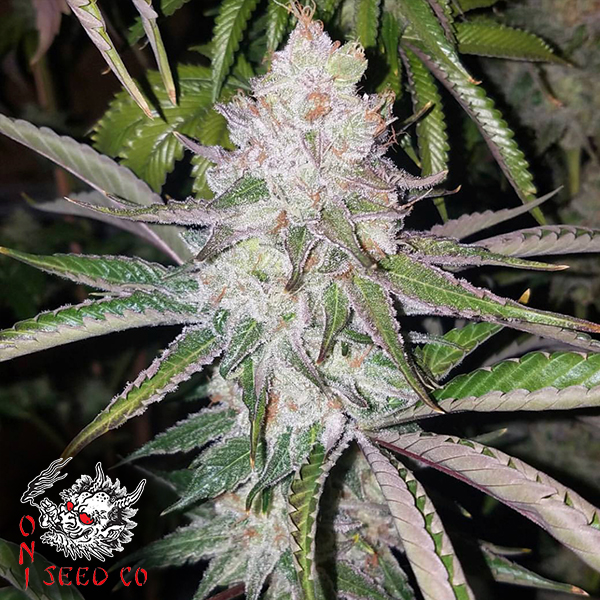 If you want to be notified when this product comes back into stock, please enter your email address below:
Please be aware that you will need to confirm your submission.
A verification email will be sent to you to confirm your email address.
If you have not recevied an email within a few minutes after your submission, please check your SPAM/Junk folders.