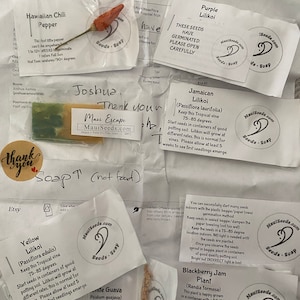 Возникла ошибка при расчете стоимости доставки. Повторите попытку снова.
Политика в отношении доставки и возврата
Фотографии из отзывов
Purple Lilikoi/Passionfruit SEEDS/Tropical Fruit/Passiflora edulis Seeds/Seeds/Hawaii Fruit/Maui Seeds/Tropical Fruit Seeds/Home Garden
Посмотреть на языке оригинала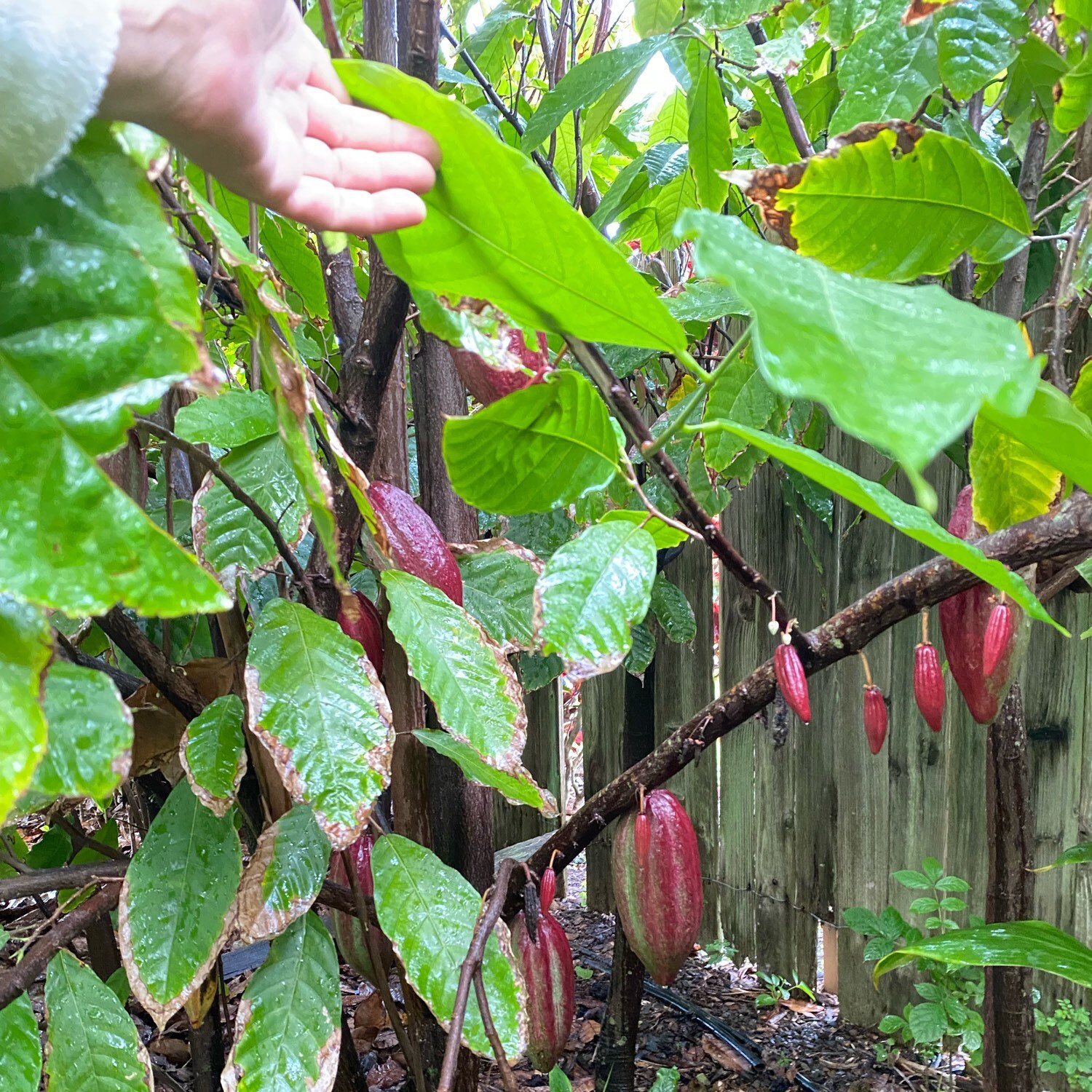 -Please provide the correct ship to address when placing your order. Orders shipped to an address that you have provided, even by accident (and that turn out to be the incorrect/wrong address) cannot be reshipped or refunded. You must place a new order (with new shipping charges) to have a new order sent. Many of these wet packed seeds cannot be reshipped and are thrown out even if they are eventually returned to us. These are live products and a new order/seeds must be cleaned, packaged and sent.
Цена со скидкой 16,00 US$ 16,00 US$
Maui Mystery Box/Box of Surprises/Mini Box/Small Box/Medium Box/Large Box/Really Big/Soap Mystery Box/Seed Mystery Box/Fun Gift Idea/Samples
good. the seeds got germinated.
Tamara Bockius
Цена со скидкой 16,00 US$ 16,00 US$
vcat2530 о 16 окт 2021 r
Michelle о 09 янв 2022 r
Coffee Seeds/Maui Seeds/Maui Grown Coffee Seeds/Wild Coffee/Hawaii Grown/Seeds for Planting/Home Garden/Houseplant/Grow a Coffee Tree
Ice Cream Bean/SEEDS/Maui Seeds/Ice Cream Bean Tree Seeds/Tropical Fruit/Hawaii Fruit/Edible Landscaping/Maui Grown/Rare Fruit/Seeds
Tyler Jones о 10 дек 2021 r