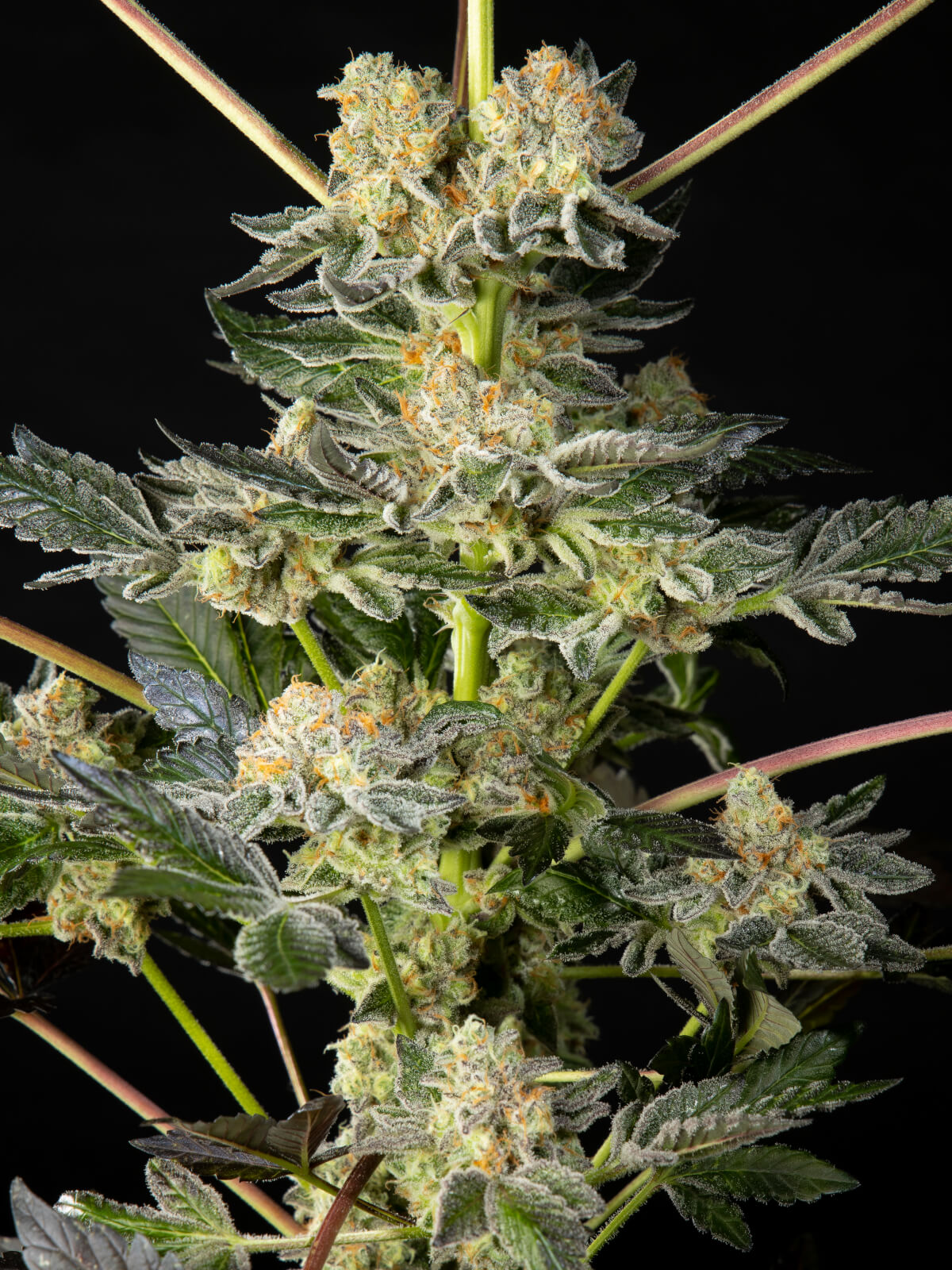 This is a hybrid that combines the best features of the Key Lime Pie phenotype of GSC and its intense lime flavour, with the fresh pastry aroma of Do-Si-Dos (OGKB x Face/Off OG), resulting in a plant with a potency that's off the scale.
Key Lime Pie x Do-Si-Dos Genetics
The female used in this hybrid is Key Lime Pie, one of the most sought after selections of Girl Scout Cookies, highly appreciated for its intense lime aroma and for its extreme psychoactive power.
The dense and complex aroma that fills the room when smoking mixes touches of fresh lime, mint and sweet, creamy touches, accompanied by a very powerful, relaxing and psychedelic effect, which blasts you directly into the stars after just a few tokes.
Int: 0044 1473 724698
Phone Us: (01473) 724698
We sell our seeds for souvenir purposes only and for storage in-case the laws change. We at 'The Attitude' are here to help, but we do have our restrictions. We CANNOT, and WILL NOT discuss germination / yields / THC levels, etc. of seeds as it is ILLEGAL to germinate seeds and sell them for germination purposes in the United Kingdom and we cannot be seen promoting this. Unfortunately, E-mails may be ignored and remain unanswered if questions relate to the above and you may be refused a sale should you persist in requesting further information. For more information in regards to our website, please head over to the F.A.Q. section.
Sign up for the newsletter
Sign up for the newsletter