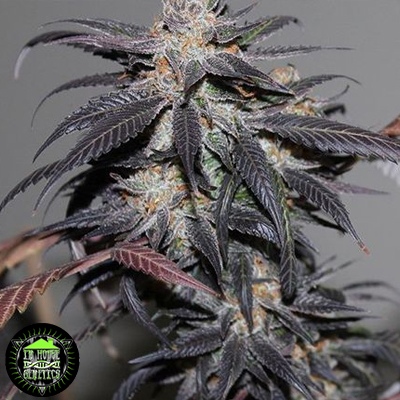 If you want to be notified when this product comes back into stock, please enter your email address below:
Please be aware that you will need to confirm your submission.
A verification email will be sent to you to confirm your email address.
If you have not recevied an email within a few minutes after your submission, please check your SPAM/Junk folders.
As far as medical marijuana patients are concerned, they can utilize this weed to treat common symptoms associated with fatigue, depression, anxiety, and lack of appetite. Too much of it can cause panic attacks and rapid heartbeat, though, so monitoring your dosage is important.
Lemon Lime Punch is another one of those hybrids that give you balanced effects of Indica and Sativa. This is the child strain of Purple Punch and SCHROM and comes with a low THC content of 14% to 16%. Offering very citrusy flavors, the Lemon Lime Punch strain gives weed connoisseurs a very pleasant overall experience in terms of flavors as well as effects.
If you are on the hunt for cannabis that you can consume during the late afternoon and relax a little, this one should be on your list of considerations. It is reported to provide the following main effects:
This sweet and sour taste is created by the following terpenes:
Effects and Medical Uses
It is also reported to make consumers alert for a time, but its effects largely end in making you sleepy and hazy. Thanks to its low THC content, beginners may also try this strain if they want to experience some mood-boosting euphoria.
True to its name, this marijuana has some very citrusy flavors. The aroma and taste will remind you of sour lemons and limes as well as other citrus fruits. This bright and tangy flavor profile is balanced out a little by the presence of sweet grape notes. Fruit lovers will appreciate this taste even if they like to bake weed brownies rather than smoking the flower directly.
Growing this plant is possible, but it does require some experience. Its seeds are available easily, and you may also use cuttings from healthy plants to grow your own. It thrives both indoors and outdoors and achieves a medium height. The buds are produced between 54 and 64 days. Exposing this plant to cooler temperatures during the evening in the later stages of the flowering cycle will help you get some violet coloring. At the end of your hard work, you will get a moderate yield of approximately 400 g/m2.
Aroma and Taste of Lemon Lime Punch
TERPENE LEVELS
2 – 4% terpenes
beta myrcene, nerolidol, limonene, beta caryophyllene
THC LEVELS
22% THC
Want a strain packed with power? Lemon-Lime Punch has flavors of delicious sweet cake and tropical fruit. A sativa derived from Lemon Skunk and Fruit Punch, this combination has a powerful terpene profile that will leave your mouth watering from its pungent aromas. Lemon-Lime Punch may induce energy and inspire creativity, making it an ideal choice to combat symptoms of depression and aide in elevated stress, or an effective option for difficult social situations.
Get perks like local deals, new strain spotlights, and a free jar of CBD:THC gummies when you sign up ($59 value)!
About this brand
CBD LEVELS
0.1% CBD
LINEAGE
Lemon Skunk x Fruit Punch
By providing us with your email address, you agree to Leafly's privacy policy and terms & conditions.