Space: 3 x 3 x 5 feet, minimum. "The bigger the space, the better. With all the lights, closets get hot," Lipton said. That said, closets help growers control light pollution when the plant is in its flowering cycle — one of the main reasons home growers favor them over larger spaces, such as living rooms. "If you have a spare bedroom, or a basement even, you can just use that and close the door," Lipton said.
Light: 2,200k. "For a closet set up, I would recommend a 175-watt HPS light," Lipton said. "Some people try to use fluorescent lighting, but I wouldn't recommend that. You're just not going to get a very good outcome. Nowadays, HPS lights can just go right into your home outlet, and you'd just need a timer [to set the intervals]. Position the light directly overhead. They can be pretty powerful, so you're going to want it at least two feet from the top of the canopy [to prevent the plant from overheating]."
Find a healthy clone.
Cannabis plants yield the highest-quality (and quantity) flowers after maturing. This usually takes about a month to happen. "I recommend planting in a five-gallon Home Depot bucket," Lipton said. "It's really important to have proper drainage, so you want to drill some holes in the bottom. The biggest mistake people make is that they overwater and suffocate the roots. Cannabis likes to be watered and dried out before it's watered again." During the vegetative cycle, the plant should be exposed to a minimum of 18 hours of light. Remember to open the closet door while the lights are on to prevent the space from heading north of 78 degrees Fahrenheit.
Temperature: 68 to 78 degrees Fahrenheit. "A tool you should always have is a little temperature gauge," Lipton said. "They call them hygrometers. They're cheap and tell you both the temperature and the humidity."
Plant and maintain the vegetative cycle until the plant is mature.
It's important to remember that cultivating even one cannabis plant for personal consumption is felony on the federal level and punishable by up to five years in prison. Meanwhile, four US states — Alaska, Colorado, Washington D.C. and Oregon — have passed local amendments, allowing citizens who are 21 years old and over to grow a limited number of plants without fear of persecution.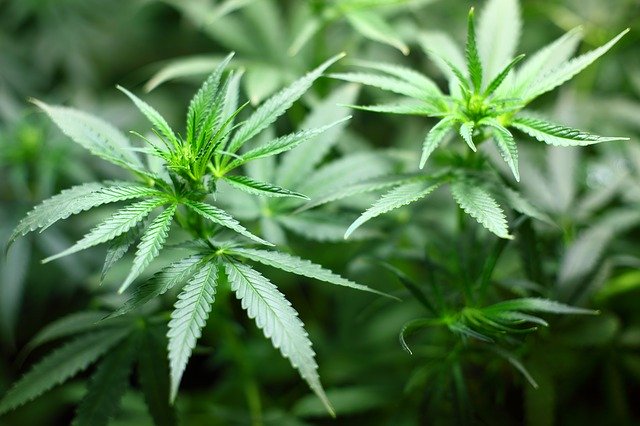 1. Germinating: 1-7 days
2. Seedling: 2-3 weeks
3. Vegetative: 2-8 weeks
4. Pre-Flowering: 1-2 weeks
5. Flowering: 6-8 weeks
6. Harvesting
Female: Two pistils (the pistil contains the reproductive parts of a flower) will be growing on the buds (flowers grow above these leaves, one cluster on each side).
4. Pre-flowering
Male: Small green sacs full of pollen will be seen on the node areas.
Cannabis Growth Timeline
6. Harvesting
The quality of your plant depends on your knowledge of the cannabis growth stages and the lifecycle of your plants.