In addition to water, cannabis requires a few essential nutrients such as carbon dioxide, nitrogen, phosphorus, potassium, calcium, manganese, etc. Synthetic nutrient supplements operate on a supply-lock basis, meaning that their job is to supply a nutrient directly to a plant until the plant locks that nutrient from further absorption. In this case, the remaining excess passes through the soil with water drain off. Organic soils, on the other hand, do not require nutrient supplements because they are comprised of ingredients that inherently contain these valuable minerals and molecules. Uptake in these cases is contingent solely on the plant's needs and doesn't require extra attention (or money) from the grower.
Other biological remedies such as bacillus thuringiensis, also known as BT or Mosquito Bits, and diatomaceous earth (DE) can help do wonders as an effective foliar agent to be used against pests.
Inoculating your soil with mycorrhizal fungi is another organic grow hack that can pack your soil with an extra punch. The symbiotic relationship between mycorrhizal fungi and your plants (i.e. mycorrhizae) has the power to vastly increase both water and other nutrient intake at the roots. A sprinkle of a dry organic fertilizer containing s single-source fungi at the beginning of your grow can be the only thing you add to your soil through both the vegetative and bloom phase and your plants will thrive.
There are two ways to achieve a super soil of this caliber. The first is to build it yourself by acquiring these ingredients individually and mixing them to preference. Since this can be daunting to a novice grower, pre-mixed organic soils can also meet almost any growing condition and can be found in most hydroponic retailers that provide potting soils. Pre-mixed soils are highly recommended for first time cannabis growers because in most cases, these products require very little maintenance other than the occasional watering. This is because organic soils very rarely need pH adjustments, will produce and supply nutrients to cannabis plants without the need for additives, and are fortified with beneficial microorganisms that help deter pest damage.
What to Feed Organic Cannabis
Right now, if you live in one of these places and you meet the qualifications to cultivate in your home, there are only a few resources where you can go to get in-person consulting on the matter. Hydroponics shops and seed/clone retailers are a start, but these businesses, driven by monetary incentives, have a habit of suggesting that new growers begin by incorporating synthetic fertilizers, pesticides, and non-soil grow mediums into their grow based on the fact that they all require a purchase at their facility.
Although conducive to achieving a sale, these suggestions aren't always aimed on what is best for you, the consumer, as well as your plants. It's important to understand that not all retailers share this modus operandi, and many shops are beginning to offer organic solutions alongside their synthetic companions. However, what you may not know is that for a fraction of the cost of a single bottle of synthetic liquid fertilizer, you can get the same, if not better yield, flavor, and cannabinoid content in your crop at home by simply using organic farming practices.
With organics, the primary focus is to build the best possible environment to sustain life and provide nutrient access to your plants. This focus extends beyond the soil, so it's best to view your entire grow as a tiny ecosystem that you must maintain in order to achieve homeostasis.
How to Grow Organic Cannabis
There are a variety of wonderful organic supplements that may be added to assist in an organic grow, many of which offer a ton of benefits to the growing process. For example, incorporating the use of aerated compost teas can greatly help you in a number of ways. Compost teas reintroduce living microorganisms to the soil, in turn facilitating beneficial processes such as fighting pathogens in the soil, converting them to nutrients, and eliminating diseases.
Providing your cannabis with sufficient growing conditions is one of the most important steps in building a successful organic grow. This includes a proper spectrum of light, optimal temperature and humidity settings, and high ventilation and airflow. Many organic growers swear by gardening outdoors but if you're limited to growing indoors, choosing lights with the broadest possible light spectrum and the coolest temperature output is the key. You can always offset hot lights with proper ventilation and temperature control.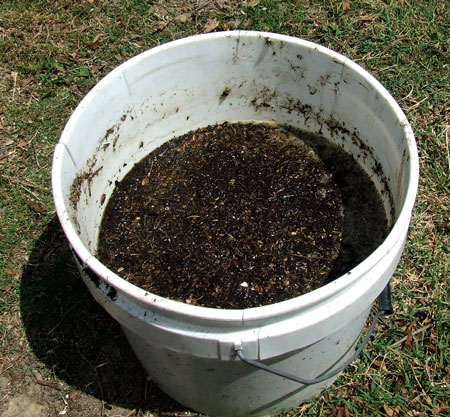 For now that is all I have I hope this gets some traction and helps somebody!
Probably the simplest method for growing marijuana organically is to start with organic soil and pair it with a proven organic nutrient line like the GO box.
What you need:
Note about veganic growing: There is organic growing and then there is veganic growing veganic growing uses zero animal byproducts and uses only plant and fungal life and natural minerals for nutrient sources.
No matter how you paint it, those inorganic salts pollute our seas and water tables.
Never attempt to adjust the pH until you know something is wrong!
IMPORTANT NOTE: This recipe is for amending a super soil mix with 8 large bags – if you need less soil, simply divide the recipe down to what you need and recalculate the dosage of other ingredients to your needs.
In organic growing you feed the soil (not the plant) from these microbes and micro flora. They break down these nutrients and with the help of beneficial fungi introduce it into your root/plant effectively feeding it. A healthy organic medium with a good micro herd and bennies can tolerate any nutrient solution from 4.0-8.0 pH.
Organic Gardening Method 1: Compost Your Own Super Soil
Take one look at some of the results of chemical agribusiness runoff, such as the Salton Sea in Southern California. You'll see why nonorganic nutrients are never advisable. Rotting fish carcasses float on the salty foam of a dead sea, and the whole area reeks of a foul stench that's clearly man-made. This isn't the woodsy, earthy smell of natural decay prevalent in a compost pile; it's the acrid odor of an early demise caused by overuse of toxic chemicals.
Pouring salts and chemicals onto a dead medium and then down the drain does unnecessary damage to your local environment. It pollutes rivers, lakes and oceans.
An organic product can broadly be described as any product that's derived from a recently living organism. To grow organic weed means that your growing medium and plant foods result from natural sources. Not from synthetic salt compounds conjured up in a lab. Organic particles are capable of decay or are sometimes the product of decay, unlike the concentrated chemical formulas designed to grow commercial crops cheaply.
The best cannabis cultivators always seek new ways to improve the quality of the flowers they produce. Some will still debate that there isn't a difference between marijuana grown with chemicals and flowers grown organically. But savvy connoisseurs and well-informed patients prefer naturally produced pot. That's why we've provided this handy step-by-step guide on how to grow organic weed.
What Does "Organic" Mean?
In a natural setting, plants, dead animals and animal waste all collect over time on the forest floor. They decay with the help of bugs, bacteria, worms and fungus to provide nourishment in the topsoil layer that is vital to plant growth. This process, referred to as the "soil food web," is how recently living organisms feed their future selves and complete the cycle of life and death. Roots thrive, aided by mycorrhizal fungi that help break down nutrients for easy accessibility and uptake. This top humic layer of soil is teeming with beneficial microbes and bacteria. This is what we try to re-create when we grow organic weed.
Examples of chemically-derived non-organic nutrients are Miracle-Gro, Peter's and the popular General Hydroponics Flora Series three-part formula. These nutrients will grow plants with nice-looking, sizable flowers. But without implementing a long flush, these buds will burn like charcoal, with a black ash that continuously needs to be relit. I've smoked plenty of decent chemically-grown pot (and grown it in the past). But the same strains, grown organically, always win out in the final analysis.
Cannabis growers should feel an obligation to use a healthy, living soil to produce truly medicinal and connoisseur-quality pot. Now, most nutrient companies provide organic alternatives that won't clog drippers or stink up reservoirs, so even hydro growers can take advantage of more natural plant foods. Medicinal users who want to grow organic weed should especially take note of organic methods. There's no longer any legitimate reason to use chemical formulas.
Step 1: Why Grow Organic?