If you do not have a medical card, and you are caught with marijuana in your possession, you will face some pretty stiff consequences. Here are some of the consequences that you may face:
You might think that because Arizona and Colorado are neighbors, that Arizona might adopt the same laws as Colorado when it comes to marijuana. However, this is not the case. Arizona has some of the strictest laws in the country. In November of 2016, there was a measure that would have legalized marijuana. It was called Proposition 205. It failed by a narrow margin, and Arizona still has some of the strongest laws known in the United States.
Once you have your card, you will be free to purchase marijuana, or grow your own. To grow your own, you will need to get approval from the ADHS. There are several state-licensed dispensaries that will be able to help you. You will need to remember that you can only possess 2.5 ounces of the dried flower, mixtures or preparations, such as resin or hashish, made from 2.5 ounces of dried flowers if you are a legal medical user. If you are caught with more, you could end up in trouble, and may even lose your medical marijuana card.
You can only grow "weed" under two conditions. If you are a medical user, you can grow up to 12 plants in your home. This is only allowed if you do not have a dispensary within 25 miles of your home. The plants can only be grown in a locked facility. Somewhere like a greenhouse, closet, or room that is completely enclosed. It will have to secure with security devices and locks. The only person that can be in the room, is the licensed cardholder. You will also need ADHS to license you as a medical marijuana cultivator. In some cases, the ADHS may also allow you to be a caregiver. As a caregiver, you will be able to grow marijuana for 1-5 patients.
What are the Rules for Marijuana Cultivation?
The only way that you can legally grow marijuana in the State of Arizona is if you have a medical marijuana ID card. This must be given only by a licensed MD., DO, or N.D. in Arizona. When you have a medical card, this will allow you to possess 2.5 ounces of medical marijuana (the dried flower, mixtures or preparations, such as resin or hashish, made from 2.5 ounces of dried flowers) every 2 weeks, and you will be allowed to grow up to 12 plants as long as you do not live within 25 miles of a dispensary.
Penalties will also increase if you are found to have been trafficking marijuana, selling marijuana (see: possession of drugs for sale ARS 13-3407), or if you have in your possession the tools to grow marijuana. Edibles, and other consumables will face the same charges as having marijuana in your possession. The punishment can be severe in many of these cases. If you have a medical card, and you are caught not following the laws, you could be charged with a crime, and face the same punishments as a non medical ID user.
Even if you get marijuana legally in the state of Arizona, ARS 28-1381 states that you cannot control a vehicle while you are under the influence of any type of drug. You will not be found guilty just because you have marijuana in your system. If you are driving recklessly or dangerously, you will be charged. A DUI for Marijuana can be a misdemeanor for the first offense. You could face a license suspension, jail time, or fines.
Rules for Possession of Marijuana
The current law states that only those with a medical marijuana ID can consume marijuana. If you are allowed to smoke medical marijuana, you can only do it privately. In the state of Arizona, it is prohibited on public transportation, and in any public place. It is also illegal to use it at a dispensary. Not only could you get into trouble, but you could also get the dispensary in trouble as well, they could even lose their license to sell.
If you have one of the above ailments, and meet all of the qualifications for a medical marijuana, you will need to schedule a visit with your doctor to get a Physician Certification form. You will want to visit your doctor, and then you will have to pay a $150+ application fee. Once you have your doctor submit your application, you will get your card within five days. You must renew your card once a year.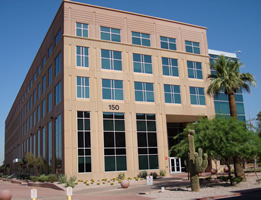 Note: ADHS is open Monday through Friday from 8 a.m. to 5 p.m., except state holidays.
Any documents contained on this Web site that are translations from original text written in English are unofficial and not binding on this state or a political subdivision of this state. To learn about how ADHS collects information about website users, please review our Website Privacy Policy. Los documentos que son traducciones al Español y que se encuentran en esta página Web no tienen validez oficial ni legal en este Estado o en alguna entidad politica del mismo. © 2009 – Arizona Department of Health Services
The public notice and agenda for each public meeting is posted in the lobby of this Department and on the Public Meeting Notices page.