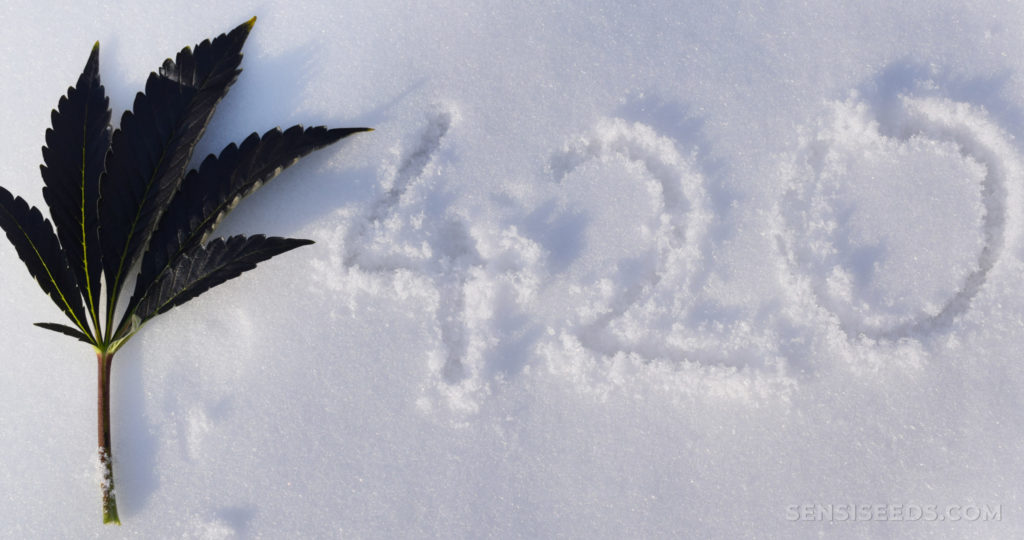 In the growroom, a moist growing medium along with transpiration will generally raise levels of water vapour in the air. However, relative humidity should remain consistently between 40% and 60%.
Controlling humidity of cannabis grown in winter
Some clever growers will use extra lighting during winter only, to ensure that their plants have enough light to grow. While plants will usually not achieve the yields and qualities achieved in more favourable times of the year, there are plenty of smart hobby gardeners out there that will ensure their supply remains steady even in the harshest times of the year by following this principle.
Other things to consider when growing in winter
Having said that, some hobby growers might still be eager to utilise as much natural sunlight as possible, such as growing on a windowsill. The problem with this is that light intensity or simply the amount of sunlight hours may be insufficient for growth. Each area will vary in its wintertime habits, and each grower should make choices accordingly.
Most experienced Canadian cultivators know a thing or two about growing marijuana outdoors, but until recently, a move so bold as openly growing or smoking weed would have been shunned and lead to arrest or fines. Now, due to legislation that came into effect on October 17, 2019, every household may grow up to four cannabis plants at any given time.
Weed strains that thrive in colder temperatures
Disadvantages
1. Costly to build
Greenhouses intended for winter-use are built using heavy-duty materials that can cost a fair amount no matter how you go about it. Luckily, some of the cost can be mitigated by finding a used greenhouse online, or by opting for self-assembly rather than hiring a company to do the job for you, but to save money, it would be best to shop smart which takes time and effort.