The Spruce / Leticia Almeida
When you buy Centaurea montana 'Amethyst in Snow', you may be thinking of it as an upright perennial plant with attractive flowers. What plant labels typically fail to mention is that, under the right growing conditions, 'Amethyst in Snow' makes a flowering ground cover that will spread nicely. When grown as a ground cover, it is an easy-care plant that requires little maintenance.
The Spruce / Evgeniya Vlasova
Rock Cotoneaster (Cotoneaster horizontalis)
The creeping juniper is a sprawling, creeping needled evergreen that grows to a maximum height of about 18 inches and with a spread that can go as much as 8 feet. It can be excellent for covering large areas of difficult terrain, such as slopes where growing grass would be difficult or impossible. A variety of cultivars are available, including Juniperus horizontalis 'Blue Rug.'
Turf lawn grasses are by far the most popular ground cover plant in residential landscapes, but sometimes grass just isn't practical, either because the conditions of the site aren't amendable to fostering grass or perhaps because the maintenance of a grass lawn is not something you want to commit to. Fortunately, there are a number of other living ground cover plants to choose from.
Creeping Phlox (Phlox subulata)
Creeping phlox is a short plant often seen covering the side of a hill or retaining wall with colorful spring flowers. It is much less noticeable at other times of the year, but that doesn't detract from its role as a spring superstar.
Nepeta x faassenii is one such species that makes for a good ground cover, since it has the ability to crowd out weeds. The 'Six Hills Giant' cultivar is a good choice for covering large areas. While it is not a spreader, it is large enough to take up space as the spring and summer months advance. Growing as high as 36 inches, it blooms all summer long with purple flowers.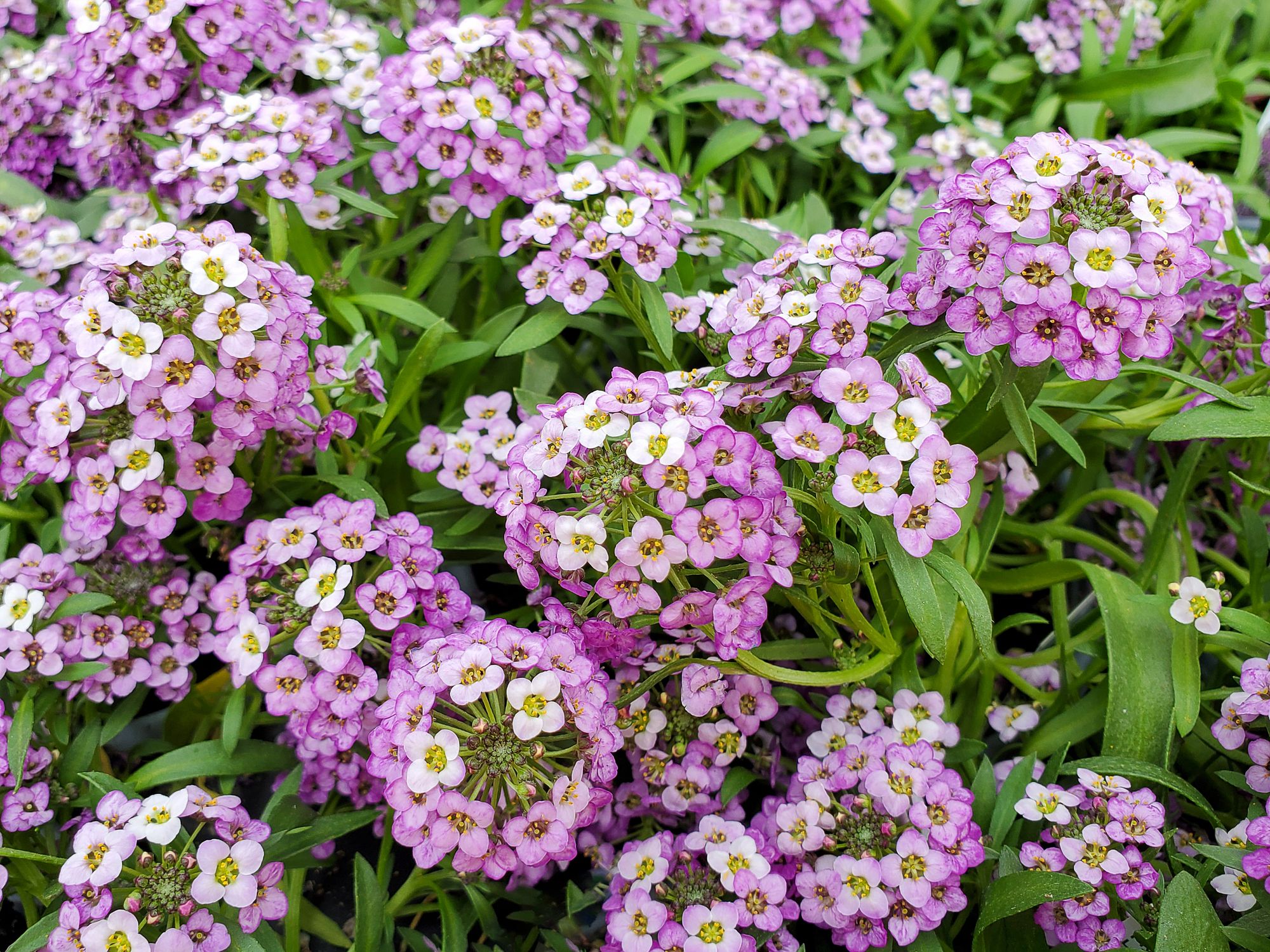 Ground cover plants are all-around problem-solvers: They retain moisture, control erosion, and provide habitat for pollinators like bees and butterflies. While grass is typically the best way to fill out empty space, sometimes low-growing plants are a better — and prettier — option. There are so many options to choose from, including old favorites like Pachysandra and Vinca, as well as small shrubs, perennials, and annuals.
Fix your garden's trouble spots with these low-growing perennials, annuals, and shrubs.
To make sure your ground covers get the job done (ya know, dressing up your landscape), follow the instructions on their plant care tag to give them the right conditions. FYI: Full sun means an area gets 6+ hours of direct sunlight per day, part sun is anywhere from 3 to 6 hours of direct sunlight, and full shade is up to 3 hours of sun. If you're planting a shrub or perennial that you want to last from one year to the next, make sure it's suited according to your USDA Hardiness Zone (find yours here). And remember that although these ground cover plants are extremely tolerant, they still need to be watered during dry spells for the first year or two until their root systems are well-established.