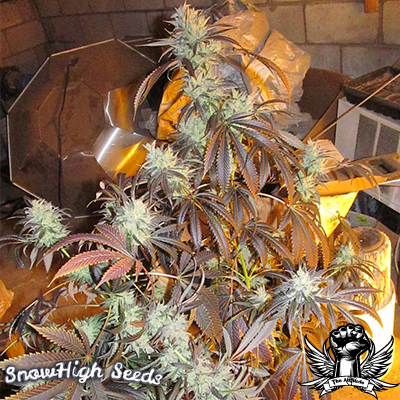 If you want to be notified when this product comes back into stock, please enter your email address below:
Please be aware that you will need to confirm your submission.
A verification email will be sent to you to confirm your email address.
If you have not recevied an email within a few minutes after your submission, please check your SPAM/Junk folders.
Created in house by Zero Gravity's talented cultivation team, Devil's Toast is a strong hitting cross of Devil's Tit and French Toast. Two parents who create very different effects, Devil's Toast will display a happy medium of effects between both, as well as having her own bold experience. Citrus and berries on the nose and taste, she is a great strain to accompany you with your breakfast and coffee.
Devil's Toast was created in-house by crossing Devils Tit (SnowHigh Seeds) X French Toast (Archive Seed Bank). We estimate this to be an 80/20 sativa leaning strain. The effects are suited for fans of the sativa high, she is powerful. Great nose and flavor, we couldn't be more proud of this cultivar.
Entirely bred in Saco, Maine by Zero Gravity's team, they combined two heavyweight, opposite strains together to create a unique daytime strain. Devil's Toast is the lovechild of Devil's Tit and French Toast. Devil's Tit is an 80/20 sativa with a sweet nutty flavor, and gives an energetic head high that only goes up as the high goes on. French Toast on the other hand is a creamy and maple tasting flower, with more of an indica sensation. She may slump you on the couch and wouldn't necessarily be ideal for breakfast. However, combine those two, you have Devil's Toast which is a happy medium of both strains. She has the energetic and uplifting side of DT, while giving that physical relief you could expect from FT.