Commercial grow facilities have their own specific needs when it comes to flooring. Commercial grow facility flooring needs to tolerate moisture and stand up to a broad range of chemicals, fertilizer, and extreme pH substances. Seamless grow facility flooring from Dur-A-Flex protects these specialized environments as they eliminate the cracks and crevices which hold bacteria and microbes that are harmful to cannabis plants.
Dur-A-Flex's seamless flooring and wall systems offer smooth, durable, non-porous resinous coatings that are easy to clean and stand the test of time.
INDUSTRY AT A GLANCE
Dur-A-Flex seamless floor systems meet USDA and FDA standards by providing an ultra-durable surface that easily tolerates the conditions found in various areas of a cannabis facility and are available in a variety of textures to protect against slip and fall hazards without compromising cleanability.
Grow Facilities
Learn why seamless flooring and wall systems are the preferred choices for cannabis grow and production areas.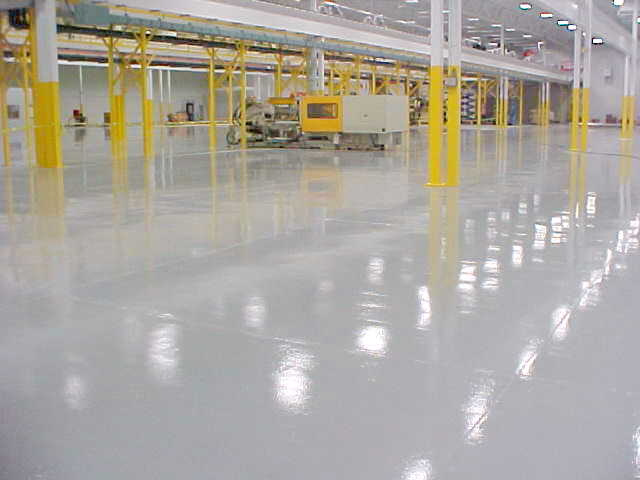 Whether in existing or new structures, concrete floors are ubiquitous throughout the majority of cannabis growing facilities. With the right treatment, these indoor concrete traffic surfaces can greatly contribute to a company achieving its operational objectives. Alternatively, insufficiently protected concrete floors can create annoying and costly barriers to accomplishing company goals.
Challenges in Cannabis Grow Facility Construction
In some locations, cannabis growing facilities are already subject to strict building codes and regulations. This will no doubt be spreading to other regions in the near future. For example, the Public Health Agency of Los Angeles County publishes construction guidelines to ensure cannabis facility floors meet standards mirroring the food processing and pharmaceutical manufacturing industries, where sanitation, facility hygiene and safety are paramount. In these types of facilities, bare, unprotected concrete floor slabs are not allowed as a general rule, due to the material's innate porosity and absorbency.
Very High Gloss Finish
As a foundational construction material, concrete continues to lead the way in commercial and industrial construction. Despite the many advantages of concrete floors, when left unprotected they can present significant challenges specific to cannabis grow rooms.