Marijuana growing can be relatively straightforward or "as complicated as you want to make it", Graf said. Like so many aspects of cannabis, this is a culture advanced largely by solitary men, deeply invested in their competitive world.
"There's an empowerment that comes from being able to do it yourself," said Nichole Graf, who left New York City with her partner in 2013 to start a marijuana farm in Washington state. Growing, she said, would also be useful if the administration went after the industry and pushed the drug back to the illegal market. With her business partners, she co-authored Grow Your Own: Understanding, cultivating and enjoying cannabis, a nicely illustrated and eco-minded introduction.
T he Canadian government, which is likely to legalize cannabis nationwide this summer, said it planned to allow home grows of up to four marijuana plants, which might yield 5lb in a year to an experienced grower, and is certainly consumable by an experienced smoker.
For now, one place which has accepted home grow is Vermont. Of the nine US states which have fully legalized, Vermont is the only one not to allow a commercial industry. Instead, the state will allow possession and home growing, up to six plants, including two flowered females.
How to grow your own weed
But home growing has its pleasures. Like tomatoes or carrots, growing one's own cannabis is cheaper than buying it, and a chance to learn something.
That's probably a few years off though.
Allowing it, police say, enables criminals to hide in plain sight. For law-abiding growers it could invite burglaries, since their stash is worth $1,000 a pound and easy to resell. Firefighters worry about the blazing hot lightbulbs growers use and their elaborate electrical set-ups.
Conversations about variation in soil substitutes, light spectra and humidity are frequent and achieve Warholian feats of boredom. They're also potentially very important. As a high-value crop, cannabis may attract investment into lighting, water management and other agricultural technologies that might go ignored when the crop is $2 heads of lettuce. These new technologies are environmentally friendly and potentially earth-shattering politically, since they could transfer agriculture to cities.
As legalization spreads, more cannabis enthusiasts are naturally going to want to try cultivation for themselves. The 2018 National Gardening Survey found 15% of US households would grow marijuana at home if it was legal. But, along with edibles, home growing is generally among the most contentious topics within the legalization debate.
Wylie said that after switching to the 12 hours light, 12 hours darkness stage, it takes about 50 to 60 days until it's time to harvest. People can additionally purchase an inexpensive jeweler's loupe if they want to look at the trichomes, or crystals, on the flowers. The plant will be ready to harvest when the majority of the trichome caps turn from translucent to milky-looking and about 10% of the caps turn an amber color. The plant can still be harvested a little earlier or later, however.
Other hybrids he suggested for beginners include Green Crack, Grape Diamonds and Cherry Garcia.
Sundberg described living soil, which has active microorganisms in it, as a major game changer. Compost, mulch and worm castings can be found at the Arizona Worm Farm in Phoenix.
If people want to clone their own plants, he recommended they plant multiple seeds at once, label each plant, and take a cutting from each one before they flower. People can then grow the cutting from whichever plant yields the best harvest.
How often should I water my plant?
Eddie Smith, co-owner of The Plant Stand of Arizona, confirmed his south Phoenix nursery would be selling cannabis seeds in the future.
After harvesting the plant, the grower should hang the plant upside down to dry for 10 to 14 days, he continued. The stems should feel brittle when dried. After that, trim the leaves off the flowers and put the flowers in an airtight container, like a mason jar. While the flowers are consumable at this point, the flowers can be cured for a better quality.
MORE THINGS TO DO: For restaurant reviews, travel tips, concert picks and more, subscribe to azcentral.com.
What's the easiest cannabis strain to grow for beginners?
Phoenix Seeds & Clones also sells clones.
Wylie has been cultivating cannabis since 2002, when he first started growing for patient use in California. Sundberg cultivates cannabis for personal use and offers workshops for other growers.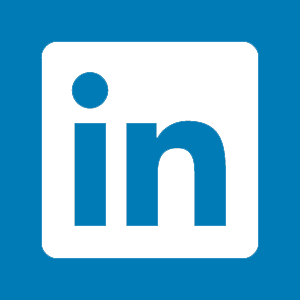 Date: September 15, 2021
Read time: 6 minutes
Medical marijuana patients 18 years and older will be able to grow up to 3 mature and 3 immature plants at home starting October 1, 2021, with a cap of 12 total plants per household. All adults over age 21 will be able to grow under the same rules starting July 1, 2023. Plants must be grown indoors and must not be visible from the street. People who choose to grow their own plants must do so in their primary residence and where individuals under 21 can not access the plants.
Can I grow cannabis at home?