California Dream starts flowering soon after 12/12 and continues progressively at a regular pace. The plants are very similar in appearance and height, which means you can rely on steady results when growing from seeds. Under a standard 3-4 week vegetative time in soil with 400-600W HPS/m2 they tend to stretch to approx. 1 meter (3.3 feet) with little variation. The attractive buds have a typical conical shape with towers of resiny calyxes. Some buds are denser than others but the differences are minimal. This strain may have good potential for SCROG. California Dream prefers to grow in a balanced soil mix without excessive nitrogen content, and hot organic mixes with bat guano, etc. should be avoided. In a sea of green set-up it may be best to prune the shoots at the bottom three internodes to strengthen the top branches.
450+ gr/m2; 1000+ gr. per plant outdoor in the ground.
Resin production is reliable among all plants and the buds are easy to trim after harvest. Mold resistance tends to be high. Outdoors, California Dream can be grown in temperate regions as long as the weather does not turn before the harvesting date, around the middle of September. The effects are quick-hitting, producing an all-round high that can be felt in both body and mind. The stone leaves a sense of well-being and reflects the balanced yet stimulating power of its parentage. It may inspire you to hang loose and take a mind vacation, or motivate you to have fun with friends. This is a promising strain to try out.
Yield (dry weight):
September (south); mid October (north)
Sociable, slightly euphoric, good for chilling, body relaxation, long-lasting.
Slightly skunky with a touch of mint, herbal candy.
Recommended light (HPS):
(For more information please visit our website, which includes a report on how we "stress-test" all our feminised strains in our standard quality control.)
customer reviews
California Dream feminized cannabis seeds by Mandala Seeds are just the thing your cannabis seed collection needs. If your cannabis seed collection at home is starting to get a little dusty and crusty then pull those ladies off the shelf and display them with pride by adding a little California Dream to your collection. Cannabis seed connoisseurs around the world love California Dream feminized cannabis seeds. Nothing's quite like a little California dreaming when it comes to top-quality cannabis.
Note: We receive new seeds stock daily, on occasions yours will be ordered in & posted the very next day.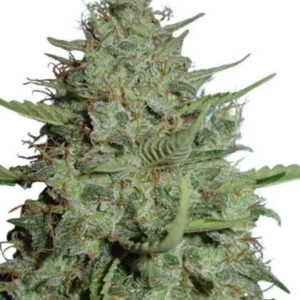 Buy the best California Dream feminized seeds to grow for strong, productive marijuana crops. Fast stealth shipping to all 50 states of the US. We have sourced the best California Dream seeds for sale from our trusted marijuana seedbanks—ILGM, Seedsman, Crop King, and Sonoma.
California Dream Strain Description
California Dream, aka Cali Dream, is an indica dominant hybrid featuring big, fluffy colas that get drenched in trichomes. Cali Dream marijuana is top-grade dank, conical in shape, and packed with layers of resinous calyxes. It smells skunky, herbal, and tastes sweet like minty citrus. The smoke hits quickly, providing both head and body highs. Cali Dream bud tests over 17% THC.
California Dream Origin and Genetics
Cali Dream is a potent marijuana plant created with landrace genetics. Afghan and Mexican strains combine to form a hybrid that is roughly 70% indica. First sold as seeds by Mandala, Cali Dream fem seeds are a trusted variety for growers seeking uniform results. Medical cannabis users appreciate Cali Dream for the fast-acting, calming indica effects. Buy Cali Dream fem seeds for your next reliable harvest.