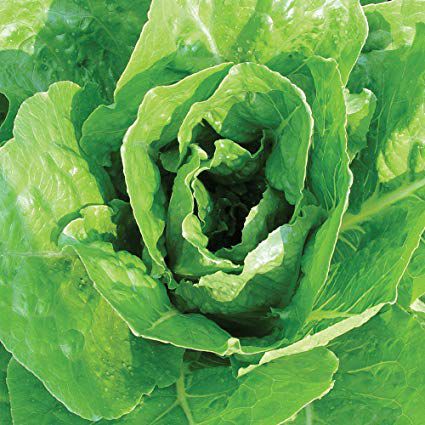 "Agriculture and seeds" provide the basis upon which our lives depend. We must protect this foundation as a safe and genetically stable source for future generations. For the benefit of all farmers, gardeners and consumers who want an alternative, we pledge that we do not knowingly buy or sell genetically engineered seeds or plants.
The mechanical transfer of genetic material outside of natural reproductive methods and between genera, families or kingdoms, poses great biological risks as well as economic, political, and cultural threats. We feel that genetically engineered varieties have been insufficiently tested prior to public release. More research and testing is necessary to further assess the potential risks of genetically engineered seeds. Further, we wish to support agricultural progress that leads to healthier soils, to genetically diverse agricultural ecosystems, and ultimately to healthy people and communities.
Lettuce prefers cool weather. To raise transplants, start seeds 5 to 8 weeks before setting out. Transplant out as soon as the soil can be worked. Sow thinly in flats or pots using sterilized starter mix, cover lightly and water. Provide light, moderate warmth and good ventilation. Avoid crowding: thin to 2″ apart. Amend Lettuce beds with compost, organic fertilizer and/or well-rotted manure. Gradually acclimate seedlings to outdoor temperatures and moderate sunlight, water well at transplanting time, shade seedlings from scorching sun and protect from heavy frosts. Keep soil moist with regular watering and feed with a liquid fertilizer as needed. For "baby" greens, broadcast seed, harvesting leaves when 3″ to 4″ high with scissors. Make successive sowings every 2 weeks for continuous harvest.
Average seed life: 3 years.
Average seed life: 3 years.
Lettuce Sowing Instructions
Planting Depth: ¼"
Row Spacing: 12"-18"
Plant Spacing:12"
Days to Germination: 7-12 days
Germination Temperature: 45°-90°F
A far cry from its wild, weedy ancestors, Lettuce now appears in all shapes, textures, flavors and sizes, bringing healthy crunch to modern kitchens. The varieties we offer are beautiful, reliable and usually not available in stores. To enjoy its ephemeral sweetness and texture, make sure Lettuce grows quickly: water it frequently and fertilize weekly with fish emulsion or manure tea. Direct-seed from the spring through the late summer. For baby greens, sow thickly and harvest with scissors or raise transplants, plugging seedlings into empty spaces in your garden as they become available.
Lettuce Sowing Instructions
Planting Depth: ¼"
Row Spacing: 12"-18"
Plant Spacing:12"
Days to Germination: 7-12 days
Germination Temperature: 45°-90°F
65-70 days. Tall but smaller than a standard Romaine, this petite variety's gorgeous green outer leaves and golden yellow and tender-crisp, blanched inner leaves make the perfect Caesar salad for two! Its sweet, crunchy leaves are perfect for sandwiches, too. (OP.)
3) Demonstrated ability to promote habitat restoration and support land stewards in restoration efforts.
Closing : 31 October 2021 or until a qualified candidate is identified. Preferred start date is 15 January 2022 but this is negotiable.
Position Description: Endowed Director of Texas Native Seeds. Directs program at the Caesar Kleberg Wildlife Research Institute at Texas A&M University-Kingsville to promote restoration with native plants in Texas through seed source development, research, and outreach. Administer a state-wide program of 10–15 staff. Engage donors and secure program and projects with extramural funding. Seeking natural resource professional with a strong presence and research and management experience who is passionate about native plant restoration.
6) Manages and maintains collaborative relationships with diverse groups including private landowners, state and agency personnel and academic researchers necessary to meet project mission and oversees all project communications with donors and the general public. Manages and maintains strong TNS project Advisory Group and Technical Committees.
Responsibilities:
5) Strong leadership skills, ability to lead and direct an interdisciplinary team of researchers, collaborators and private sector employees.
Qualifications:
2) Ten years of related experience in program management including related supervisory experience.
Preference will be given to applicants with: