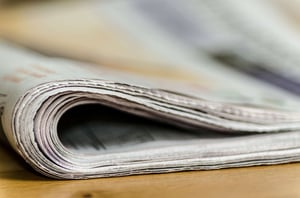 Vinegar might kill your weeds, but it can kill surrounding good plants, too.
And don't use it where you're planting annuals.
Salt, Vinegar or Other Kitchen Remedies
Pro tip: Keep your Preen handy when you put down fabric weed barrier (see below) to control any ungerminated seeds that may be lurking there.
Pre-emergent Weed Killer
Pro tip: Save the vinegar for your salad dressing.

Weeds are not only unsightly, but steal valuable nutrients from the soil. Nutrients that annuals and perennials require to flourish and flower.
How To Eliminate Weeds In Flowerbeds
Bare soil is an open invitation to weeds and weed seeds. Correct mulching is the first line of defense in keeping weeds at bay.
Mulching Correctly
The number one way to eliminate weeds from flowerbeds is to keep the soil surface covered. And that means year round!