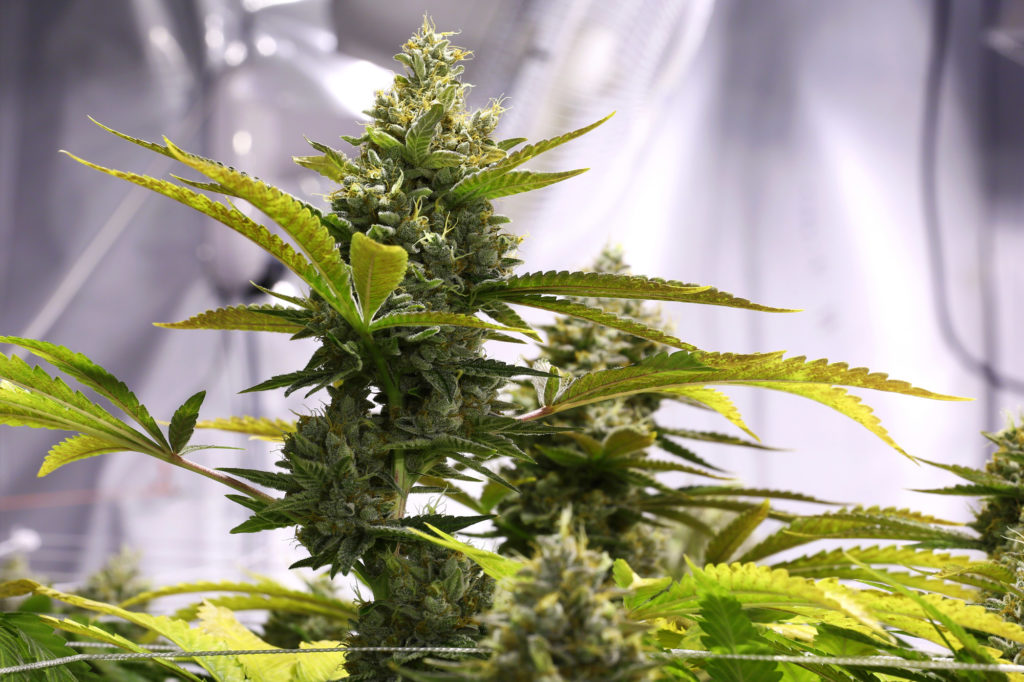 A reflector is a piece of equipment that bounces light emitted by your grow lamps towards your plants, as opposed to the (empty) sides of your grow space. It promotes brighter, more powerful lighting without any increase in consumption of electricity, or number of lamps/bulbs. Since we are aiming for a *basic* indoor grow setup, you may skip this step if the number of plants grown is low and/or proportional to the total coverage of your basic lighting equipment.
But what if 7 of them do, and your bathtub really is a shower cabin that can barely contain you? The cannabis community is all about sharing, and surely, someone can babysit any extra female plant you find yourself with. But if you want to keep a few seeds for next year, invest in Big Bud Feminized instead. And in general, opt for feminized seeds or automatic seeds in order to control the number of fully grown plants you will end up fostering.
Assess to which extent your plants are going to grow, at least approximately. This will depend on which cannabis strain you have chosen, as well as on the care you plan on giving them. Whichever spot you have in mind needs to accommodate your plants in their final form, that is, fully grown, in height and in width.
Ask yourself what is the maximum number of plants your grow room/closet/corner can contain. If you are considering buying, for instance, a pack of 10 seeds of our beautiful, bountiful Big Bud Regular, you may want to ensure that your grow space can in fact contain 10 plants. Yes, some of these seeds may not germinate, and it is unlikely all 10 seeds will produce female plants.
What is your honest budget?
Indoor growing relies on providing plants with light from artificial sources. There are several types of grow lamps available to choose from. Here is what you need to keep in mind before you make your choice.
HPS (High Pressure Sodium) lighting, often chosen for flowering plants, provides a higher level of heat. This may or may not be an advantage depending on what your installation looks like; if your grow space is limited in terms of height, you may want to reconsider in order to ensure your plants will not suffer if too close to your lighting equipment.
The most cost-efficient solution for indoor grow lighting is CFL (Compact Fluorescent Lamp). Compared to MH (Metal-Halide) lamps, CFL lamps consume less energy, and you will also need to change bulbs less often. However, if you plan on having numerous rounds of crops per year, the difference may not necessarily be significant, especially since the use of MH lamps is much more beneficial to vegetating plants.
Related post
Certain types of setups certainly improve the quality of your harvest, but any kind of lamp will make your plants grow and produce buds.
Regardless of whether you opt for the aforementioned bathtub, or for another corner of your home, your grow space needs to be safe from any unwanted light, especially when the flowering period comes. This means there needs to be no light whatsoever during the "dark phase" of your light cycle, including street lights coming in from windows, rays peering from under doors, etc. Closets or very small rooms with doors are very much appreciated by indoor growers.
You can also use a timer for your fans, but a thermostat is better—you can set it to a specific temperature, and the fans will turn on when it's too hot and turn off when it's too cold.
This is easily achieved by placing an exhaust fan near the top of the space to suck out warm air—warm air rises—and adding a port or passive fan on the opposite side of the space near the floor to bring in cool air. A complete air exchange throughout the entire grow space should occur once every minute or so.
Regulating temperature and humidity in your indoor grow space
Even in legal states, you may want to conceal your crop from judgmental neighbors and definitely from potential thieves. Growing indoors allows you to grow discreetly behind a locked door.
Controlling temperature in your indoor grow room or cannabis garden can be achieved by manipulating these factors:
LED grow lights
Before watering, check the pH of your water and add pH Up or Down if needed.