I was surprised that the existing review on Allbud seemed to be different from what I experienced. Usually Allbud does a good job, but I feel they missed the mark here. I don't think this is particularly good for creativity. And it made me quite tired.
Final thoughts: Whoa. That kicked my ass like a top-shelf strain should. At this dose, this is definitely one to save for the evening and turn off the brain for a bit and letting you get spacey and trippy. The balancing effects of the Girl Scout Cookies help keep you calm so you and enjoy the ride. It's a definitely appetite stimulant. The heavy body effects are probably good for chronic pain.
I get antsy sitting, so I go and get some water and do some kitchen tasks. There's a deep body buzz that I'm finding a bit disorienting. But I'm able to function OK even though I'm way out of it. I could have a serious munchie session for sure. At the 25 min mark I sit down I start trippin out pretty hard and it honestly kind of feels like mushrooms. It wouldn't take much more of this stuff to put me on a serious journey. It is very strong. Fifteen minutes later I settle into the space more. I think the word "very stoned" would apply to me right now. Writing this is kinda hard. My mind and body is rocked. Are rocked. Whatever. I'm kinda drowsy now, body is loosey-goosey. I put on some music and stand up and do some stretching and it feels good due to much body awareness. MY body is super relaxed and I just want to flail around because I'm out of it. Yeah I like this I guess. It's super heavy on the body but its calming to the brain. I'd save it for pre-bedtime use. Could be nice for intimate activities on a smaller dose I bet…
One hour in and I'm still pretty zonked and in another space. I'm happy zoning out and watching some TV, nothing too challenging. I feel like I could get lost in some trippy cartoons or sketch comedy or something where I can just lean back and zone out to. I'm feeling like I could easily fall asleep. About 90 minutes after dosing I'm thoroughly enjoying a tasty drink. I end up enjoying some TV for the next hour and I was still quite altered while going to sleep, but it was kind of entertaining and didn't keep me awake long.
What we know: There's not a ton of mentions out there, but the breeder page describes the effects as "launching you to euphoria's top floor where full-body relaxation meets a time-bending cerebral space". The Allbud review mention euphoria and creative energy followed by deep relaxation, but keeping energy intact.
This cannabis flower was purchased from High End Marketplace in Vancouver, WA in mid-July 2020. Shout out to my girl Punga for gifting these premium nugs for me to sample.
F irst Dose: Small dose (.040g smoked in a glass pipe – about one solid hit, held in for 5 seconds)
The stuff kicks in pretty quick. After two minutes I'm feeling blood rush to my head and face and I instantly get kinda relaxed and mellow. I'm pretty rocked with a full head and body glow at the five minute mark. Damn. It's a nice space though, my head is still somewhat clear. Things get more inThtense and I am way out-of-it spaced out. And sorta trippin out too. Sorta feel like I'm levitating/leaving my body. Hoo boy.
Alien Surfer Cookies is a potent strain that puts you in a drowsy, hypnotic, and tripped-out state of mind with a very relaxed body.
The growers of this girl will have a lot of fun, from her one of a kind smell to watching the buds as they stack and stack they most certainly will. This strain will also be an intense frost monster to those whom treat her properly. This is also a lanky girl so SUPORT IS A MUST, and I would suggest nothing shorter then three foot stakes!!
Alien Cookies is an indica/sativa variety from Jaws Gear and can be cultivated indoors and outdoors . Jaws Gears Alien Cookies is a THC dominant variety and is/was never available as feminized seeds.
Here you can find all info about Alien Cookies from Jaws Gear. If you are searching for information about Alien Cookies from Jaws Gear, check out our Basic Infos, Lineage / Genealogy or Hybrids / Crossbreeds for this cannabis variety here at this page and follow the links to get even more information – or list all Alien Cookies Strains (±6) to find a different version. If you have any personal experiences with growing or consuming this cannabis variety, please use the upload links to add them to the database!
Environment: Indoor & Outdoor
Genetics: Girl Scout Cookies (Forum Cut) x Aliendawg F4
Strain Type: Hybrid 50/50 Indica – Sativa
Plant Height: Tall
Basic / Breeders Info
Jaws Gears Alien Cookies Description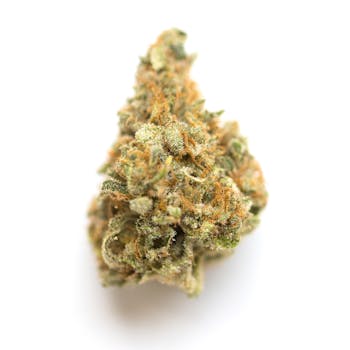 If you've smoked, dabbed, or otherwise enjoyed this strain, Alien Surfer Cookies, before let us know! Leave a review.
Shop Alien Surfer Cookies products near you
Ready to try this strain?
Get perks like local deals, new strain spotlights, and a free jar of CBD:THC gummies when you sign up ($59 value)!
Alien Surfer Cookies potency is lower THC than average.
Similar to Alien Surfer Cookies near Russia
If you've smoked, dabbed, or otherwise enjoyed this strain, Alien Surfer Cookies, before let us know! Leave a review.